Ben's of Greenvale
140 Wheatley Plaza • Greenvale, New York 11548
Sunday, December 11, 2023 • 10:30am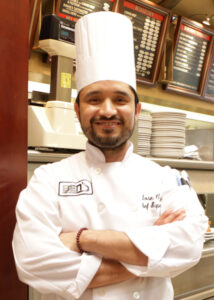 On Sunday, December 11th at 10:30am, our head chef, Atilio, will demonstrate the art of latke making. Kids will watch and help add and mix our latke ingredients. Children will then watch as Chef Atilio fries the latkes to a golden brown. Advance sign up is required and space is limited. Ages 4-10.
Cost per child is $18 and can be paid the day of the event. Each child will take home six mini latkes.
We can't wait for you to join in on the fun. See ya at the deli!